Our passion is innovation and entrepreneurship
The institute supports entrepreneurship in research and teaching with a cross-faculty approach that combines theory and practice. This includes the interdisciplinary connection between technology, science and management and the cooperation with internal and external partners, e.g. ARENA2036, STARTUP-AUTOBAHN, Cyber Valley, TTI GmbH, other universities & institutes. The Institute is a member of Faculty 10 for Management, Economics and Social Sciences, also co-opted member of Faculty 7 for Mechanical Engineering.
University of Stuttgart has successfully acquired the "Young Entrepreneurs in Science Campus" certificate
The certificate "Young Entrepreneurs in Science Campus" is an expression of the sustainable commitment to start-up awareness.
"The Falling Walls Foundation's Young Entrepreneurs in Science program raises awareness among doctoral students about entrepreneurship as an attractive career path. We at the Institute for Entrepreneurship and Innvation Science at the University of Stuttgart would like to support this project, as there is a lot of potential for business start-ups in research projects, and we are pleased to be an official Young Entrepreneurs in Science Campus." (Prof. Alexander Brem)

University of Stuttgart as "Makers of Tomorrow" partner university
"Makers of Tomorrow" is an online course for students at German-speaking universities on the topic of entrepreneurship. But this is no ordinary course, it is a real "master class" where students can learn from role models.
Founders from Germany and Silicon Valley talk about their personal experiences, their successes, but just as honestly about failures and mistakes. And they give practical tips for the first steps of a start-up. The online course itself is structured asynchronously. This means that all participating students can decide flexibly when they want to work on which modules and in what timeframe. In addition, students can also take part in a lecture series, in which the topics of the individual modules are further explored in a scientific and business-oriented manner.
"We are very pleased to be one of the first universities to be part of this project, to be able to offer a lecture series and to be able to make this additional offer to our students!" (Prof. Alexander Brem)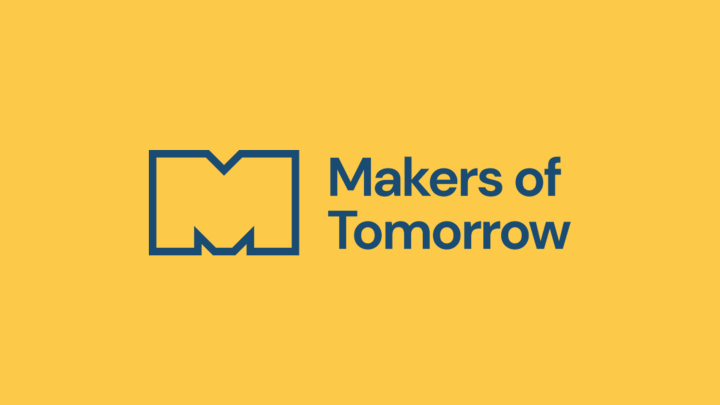 Interdisciplinarity, transdisciplinarity and internationality are the three pillars of our interfaculty concept.

Prof. Alexander Brem, director of the institut
In addition, the Institute pursues the goal of university-wide integration, activation and motivation of students and researchers in and around entrepreneurship. The institute acts as a leading partner of the planned Entrepreneurship Center at the University of Stuttgart.
Our offer is open to students of all disciplines and disciplines. The direct application of learning outcomes and the integration of scientists and external lecturers from industry are essential components of our transdisciplinary approach. As is internationality, which is reflected in courses in English, lectures and workshops with international guests and international summer schools.